J. K. Swift
Biography
**Join the mailing list: you will ONLY be contacted when JK publishes something new! http://eepurl.com/hT8zU J. K. Swift lives in a log house well off the beaten path in central B.C., Canada. He is the author of "The Forest Knights" novels (http://theforestknights.com), which are set in medieval Switzerland. He has worked as a school teacher, jailhouse guard, Japanese translator, log peeler, accountant, martial arts instructor, massage therapist, technical editor, and has called a few Bingo games. He gets his story ideas while traveling in Europe, feeding his chickens, and cutting wood.
Where to find J. K. Swift online
Books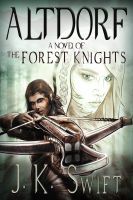 Altdorf (a novel of the Forest Knights)
by

J. K. Swift
(5.00)
A wild land too mountainous to be tamed by plows… A Duke of the Holy Roman Empire, his cunning overshadowed only by his ambition… A young Priestess of the Old Religion, together with a charismatic outlaw, sparking a rebellion from deep within the forests… And an ex-Hospitaller caught between them all. "Re-imagining the William Tell legend—without William Tell."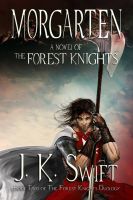 Morgarten (Book 2 of The Forest Knights)
by

J. K. Swift
Leopold of Habsburg assembles the ultimate punitive force, boasting thousands of the best knights and soldiers the Holy Roman Empire has to offer. Noll's rebel army of boys and old men have few swords, and even less armor. But he has two things that Leopold does not: a Priestess of the Weave, and a ferryman. The forests can protect them no longer. It is time to make a stand.
J. K. Swift's tag cloud