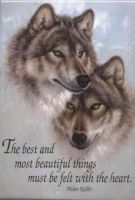 Location: United States
Member Since: June 12, 2012
Cassandra Love
Books
This member has not published any books.
Cassandra Love's favorite authors on Smashwords
Isobella Blye
Latest book: Warm Pink to Red Hot (7 Sensual Short Stories). Published January 5, 2013.

(5.00 from 1 review)


View their blog.

R.E. Butler
Latest book: Mate of Her Heart (Wilde Creek One). Pre-release—available

December 9,

2013.
Visit their website.