William Taylor
Biography
William Taylor:
A bio about me, not an easy thing to do, especially for me. I have been all over the place.
Born in Rhode Island. I grew up living on the upper Narraganset Bay in a very poor family. I now live in Florida.
I have several college degrees, served in the United States Air Force and I was an Engineer for over thirty five years. More importantly for the readers of my books, I read everything I can get my hands on in science and science fiction.
I have traveled most of the United States and quite a bit of Europe.
Growing up in a poorer family there were no easy rides. It put an enormous amount of practical experience at my hands, which helped in my career choice of Engineering for thirty five years. It shows in my approach to my stories. Always based in reality and then stretch it. Since my retirement in sunny Florida, I have discovered I love writing books. Who knew? I knew I always had an imagination. So may times I got into trouble for daydreaming.
So what this means to you, the reader, is that my stories are based in scientific and or engineering reality. No beaming down, no magic twinkling fanged people. That doesn't mean that there isn't amazing concepts. Just think of all the amazing technology we have now, and if you have an imagination, you can daydream some incredible stories.
My favorite authors are Author C. Clark and Steven King. To me, Steven King is the best at making us believe in the characters. As my son will say, "King not only can describe the cupboards but he can read to you the label of everything in the cupboard." I would say, "All good stories are about the people first, last and always. It is the people who are the important parts of the stories. Without people a book is just a technical manual. Luckily for me, people are like snow flakes, no two are the same."
That exact point is taken to extremes in my book "Jumpin J Hose is Fast." Other books I have written:
Seeds
Comp Biog 1020
Running Scared
Each book tells a different type of story and each is unique.
Where to find William Taylor online
Books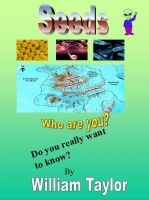 Seeds
(3.00)
A combination of high charged action, scientific information, human wants and needs and the gains and losses for every choice we make. This is an epic, historic, buddy story that involves all of us. I'm not saying it is true but it could be. After all we don't know everything. Nanobots, DNA, earth changes, people changes. People chases, daring travels and constant danger are all in this story.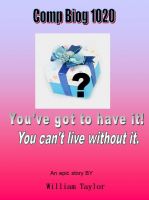 Comp Biog 1020
Get a Comp Biog. Get it all recorded, even the everyday stuff. You can have your whole life to review. Get a true friend. A real true blue friend, a therapist with a personality you can get along with. Get a Comp Biog. So what if your friends tell you it can't be alive. You know better. It is alive and you don't fear it. Comp Biog is your friend, your companion, you can't live without it.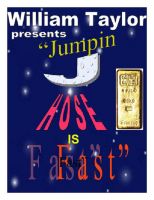 Jumpin J Hose Is Fast
The characters are the foreground of the story but the background is just as intriguing. It lets you ask yourself the question, "What would I do if I could walk through walls?" Ask your friends and see what funny or tragic answers you will get. One man found a way to do it and he decided to raid Fort Knox and many other banks for their gold. That's when he found out he needed secrets.