Willy Wanker
Biography
As his name suggests, Willy Wanker is a dirty, slimy bastard, who writes about bastards doing bastardly things to other bastards.

His hobbies include being a bastard, learning how to be an even bigger bastard, and teaching his bastardly ways to all his bastard kids.

That, and he likes boobs.

*Voted the world's biggest bastard by Guinness World Book of Bastards
Books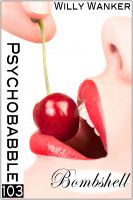 Psychobabble 103: Bombshell
by

Willy Wanker
EPISODE 103: BOMBSHELL Frantic about a serial killer on the loose, the Fleasburg Police Department recruits clinical psychologist Sid Sheister to help crack the case. Penniless and on the verge of eviction, the aloof shrink receives an unexpected visit from a voluptuous bombshell who may prove helpful in unraveling the murder of one of his clients.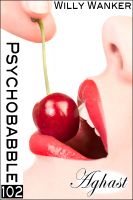 Psychobabble 102: Aghast
by

Willy Wanker
After plastering his only customer and chasing her out of the office, clinical psychologist Sid Sheister stumbles upon a ghastly revelation. Fearing the loss of his license as well as his personal freedom, the aloof shrink prepares his defense until he receives an unexpected knock at the door.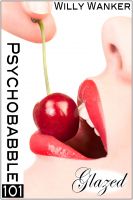 Psychobabble 101: Glazed
by

Willy Wanker
Psychobabble is a humorous erotic serial featuring wacky personalities and wild sex. It is not for the faint of heart. EPISODE 101: GLAZED Sid Sheister can't believe his ears! A few minutes into his afternoon session, a young, voluptuous patient admits to taking part in a bizarre orgy that leaves even her frazzled. Will the incompetent fool help tame her wild side?
Willy Wanker's tag cloud