Wil Ogden
Biography
Wil Ogden (sometimes begrudgingly 'Will' but never 'Bill') was born in 1969 in Baltimore MD. He attended grade schools up and down the east coast, spending the last of those years in Lionville, Pennsylvania. In the early 1990's he moved to Nebraska and has lived there ever since, though at times since then he has also maintained residences in New Orleans (LA), Denver (CO), St. Louis(MO), Des Moines (IA), Fort Worth (TX) and Raleigh (NC).

He was destined to be a wastrel but thwarted fate. During his second junior year in high school he discovered he had a muse and a talent for writing. Despite taking almost a decade to complete a bachelor's degree (He changed majors eleven times) he managed to grow up. Along the way he worked as a blacksmith, a record store manager, a candy store manager, too many years in food service, a four year stint in the USAF, and finally settled down into Information Technology, which he uses to pay the bills and support his family of himself, his wife, two sons, a daughter, a dog, three cats, three chickens, a snake, a chinchilla and two parakeets.

He has several published Short Stories in various publications with more always on the way.

He also has one novel published, again with several more on the way.
Where to find Wil Ogden online
Books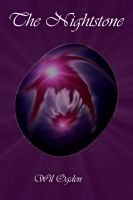 The Nightstone
It's a world where gods sometimes can be found in their temples, magic is part of daily life, and unicorns may or may not be myths. One man, a burglar named Pantros, finds the key to stop a war, but can he protect it? Even with the help of Sheillene the Huntress, a wizard losing control of her fire magic and a lost god, it may be too late.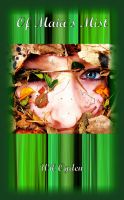 Of Maia's Mist
Abandoned for her magic, raised by a dryad, Emily must leave her sheltered home to face her duties as a Tempest--a servant of Maia. Accompanied by the notorious outcast mercenary, Katriene, Emily is thrust deep into a mission to protect the kingdom. Along the way she must face the truths from her past, understand the limits of her magic and face the greatest battle of all: Love.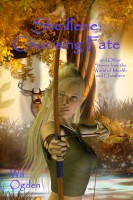 Sheillene: Choosing Fate
Sheillene, a champion tournament archer, is setting out on her own for the first time and discovers she has other options than the life of an exhibition performer. Follow her as she learns the ups and downs of bounty-hunting and the trade of the bard. Faced with the choice, which profession will she ultimately choose?