Alan Jones
Biography
Having worked closely with job seekers of all nationalities and disciplines it continues to fascinate me that otherwise bright people don't put the work in to prepare themselves for the jobs market in general and job interviews in particular. This is why an awful lot of good people get rejected and (exaggerating to make the point) a lot of awful people get hired. Admittedly, they are not well served by much of the literature on the subject and this is my attempt to redress the balance. My unique but simple approach has worked well for my clients and, providing you do your prep, it will work well for you too.
Books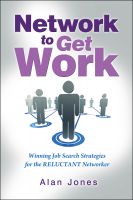 Network To Get Work
(5.00)
'Network To Get Work' is not a book 'about' networking. It is for anyone seeking work who needs a clear strategy and sensible guidance on how to apply the principles of networking as an integral part of their job search campaign. If you are unsure about networking, and reluctant to involve your contacts in your job search, then this is for you.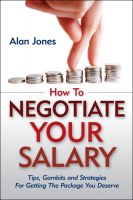 How To Negotiate Your Salary
(5.00)
Have you ever taken a job at a lower salary than you might have got, if only you'd tried to negotiate a better deal? Negotiating salary conjures up unedifying visions of eyeball to eyeball confrontation with strangers - but it doesn't have to be like that. 12 great case studies of some who failed and some who succeeded help to explore the issues, de-mystify the process and boost your confidence.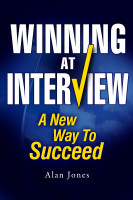 Winning At Interview
(5.00)
'Winning At Interview' demonstrates how you can win job offers even when competing against more experienced and better qualified people. You will learn that: - there are only 2 job interview questions you can ever get - you are the solution - not the problem - just 'being yourself' is not an option - job interviewers need your help. A unique and empowering book for the 21st century jobs market.