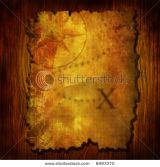 Location: United States
Member Since: July 10, 2010
Wordlink
Publisher info
Titles as told to WordLink. Your story here.
SaJoBa3
Chancel Jordan
D. Amubitu
Griffith Banes
Polly Glotta
Sakurapu
Wordlink's tag cloud
Wordlink's favorite authors on Smashwords
Smashwords book reviews by Wordlink
Wreck of the Marie Jenny on March 14, 2011

Always nice to see a fellow Michigan storyteller. Thanks for the adventure and ship-speak!