Ann Ritchie Domela
Biography
I as born Ann Ritchie (now Domela)in the beautiful city of Boston with the strong desire to become an author, to see my name in print and the dream to have long lines of people waiting for my autograph. Like all too many, the dream stayed in the fantasy category until my six children were grown and I was officially retired from the work place. There had already been many successful attempts to get published in magazines in newspapers. And even one event where a long line of people stood in line for my autograph for a newspaper article. But a book? a few friends encouraged her to "just go for it". She did. First was Triangle of Fear. It started as a contemporary book, but the main character forced her to take it back to the end of the Civil War. then Fall of Fear, Banned in Boston and If Only. Currently on Smashwords is the latest, What If. I am currently working on a sequel to Banned as well as book on the Civil War. I am also traveling all over the United States offering free lectures to assist others who have the same dream. For more info or comments please send me an email at rvrs7081@gmail.com. You may also order hard copies of my books from rvrs7081@gmail.com
Where to buy in print
Books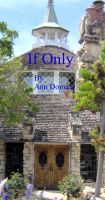 If Only
If you've ever been in love or especially fallen in love for the second time around, this book is for you. Katherine Watson is vacationing in the Madonna Inn, a unique hotel in the central coast of California. She had planned to go there with her now deceased husband. It is there that she meets an old love. Each of them is hiding a secret.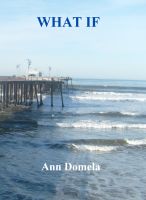 What If
(5.00 from 1 review)
Heather MacIntosh fled her beloved country of Scotland to escape the disastrous memories of the loss of her fiancé, Ian Sutherland. After arriving at the central coast of California, she sees him. That is improbable, impossible. Is this ghost Ian, a result of her guilt or someone who bears a strong resemblance? Or is her mind in danger? Heather has to know.
Ann Ritchie Domela's tag cloud