Legend of the Mer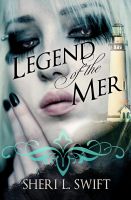 Legend of the Mer
This story is about a 17 year old girl named Lana Prentis who has some unusual physical challenges. She lives on Safe Harbor Island with her father (Cole Prentis) who is the lighthouse keeper and also the keeper of many secrets. Through a chain of events, Lana learns her true life's purpose, that her heritage is as rich and deep as the sea - and that her future lies beneath it.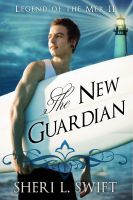 Legend of the Mer II The New Guardian
Jedediah Prentis is 17 years old and the son of Cole Prentis, the lighthouse keeper, and also the keeper of many secrets. Jedediah is struggling to find his own identity; should he follow in his father's footsteps and be the future Guardian of the Mer for Safe Harbor Island or can he force a destiny of his own making with the extraordinary gifts that he's been blessed with. Continue the journey!