Marvin the Magnificent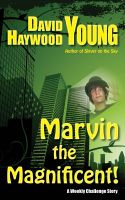 Marvin the Magnificent!
When I was a kid I read Robert Asprin--I was a big fan of Skeeve. Lately I've enjoyed Jim Butcher's books. Then there's Archie Goodwin from Rex Stout's books and stories. What's the point of all this? They got jumbled up in my head. And a character fell out. Meet Marvin. He's a good guy. He means well, anyway, and that's worth something. Definitely trying to help people...when he can.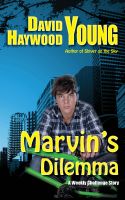 Marvin's Dilemma
In this second adventure of Marvin Carter we learn that we didn't really know what was going on in the first installment. But don't blame Marvin–he didn't know either. In fact chances are good he still doesn't, but he's still plugging away. Trying to make sense of the new world he's discovered. Like Columbus, sort of. Only there may be a happier ending eventually. Not to imply anything.