The Fairy Dust Collection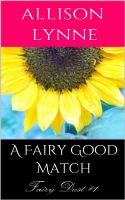 A Fairy Good Match (Fairy Dust #1)
Looking for love is a little like looking for magic fairy dust, but when it happens, it happens quickly. Can Katelyn find her perfect match with a little help from a little friend? This is a short story.
A Fairy Good Fit (Fairy Dust #2)
Lauren was a late bloomer, but so far her first year in college had helped her find her true self. She had lost weight and developed a whole new taste in clothing and also for the cute clerk at the department store where she shopped. Now that she was finding her perfect fit in life, could she find the right guy? Or was he as elusive as fairy dust? Could she find love with a little help?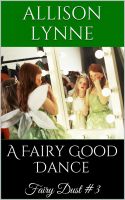 A Fairy Good Dance (Fairy Dust #3)
A little fairy has a final mission and cannot fail. Her previous two assignments were to bring love into two couple's lives. In this mission, she must help two couples rekindle the flame.