Slacker Demons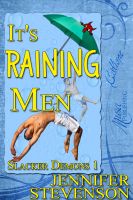 It's Raining Men
Archie is a sex demon who's so lazy, he's this close to being kicked out of hell. Chloe is a brand bimbo for a liquor distributor, secretly crushing on her favorite bartender, Archie. Archie only wants to comfort Chloe after her latest dumping. It all starts with one well-meant lie...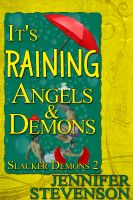 It's Raining Angels and Demons
The man drought is over! Angels and demons fall into the arms of the sex-deprived women of a sleepy Chicago neighborhood. Only two women get gypped.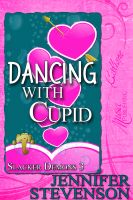 Dancing With Cupid
He's the defrocked Hindu god of sensual love. She's his virgin amnesiac runaway bride. Will she give up her crusade for women's rights to join him in heaven...in bed? Can he revive her goddess memories before the defrocking curse fries him to a crisp...again?