Nightmares Trilogy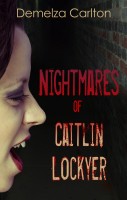 Nightmares of Caitlin Lockyer
Six months ago, Nathan's sister was brutally murdered. Now the former playboy desires only one thing: revenge. Late at night, Nathan trudges down the beach where his sister's body was found. He's searching for answers, but all he finds is a new nightmare: another girl's tortured body. Only this one isn't dead . . . yet. Can find out who's responsible before it's too late?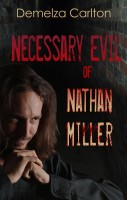 Necessary Evil of Nathan Miller
Caitlin's body tells a brutal tale of torture, kidnap and rape that she will never forget. Her only lifeline is Nathan, the mysterious man who saved her life and promised to protect her. But Nathan is a broken man, hounded by his own demons and secrets he can't bear to tell. Caitlin will stop at nothing to get her life back. Can she trust Nathan to help her - or will his past destroy them both?