Luv Story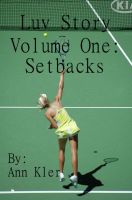 Luv Story - Volume One - Setbacks
Jennifer Wilson is a young tennis player. This book follows her early career as well as her personal life. She and her childhood friend evolve into lovers as her career improves. Unfortunately her early career suffers major setbacks when she encounters serious injuries. The storyline follows her relationship and journey to recover from career threatening injuries.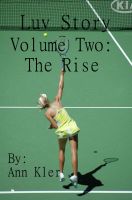 Luv Story - Volume Two - The Rise
The second installment in the story of Jennifer Wilson as she climbs through the Women's Tennis rankings despite an injury plagued career. The story begins with her trying to comeback from a badly broken ankle. It follows her success as her ranking grows and she begins to win tournaments. It follows her exotic world travels as her fame and fortune grow.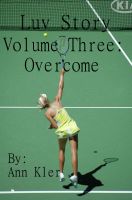 Luv Story - Volume Three- Overcome
The final installment in the sports drama telling the tale of Jennifer Wilson and her injury plagued tennis career. Recovering from major ankle reconstruction Jennifer takes the downtime to get married. The then tells the story of her difficult return to tennis. Can Jennifer return to playing and competing at the highest level?