Shadow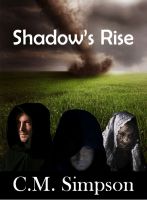 Shadow's Rise
When the gods discover an ancient power has suborned a king, and now menaces their domains, they must find agents to act on their behalf. Will a goddess's temper over losing a favorite to the cause stand in their way? Or the capture of one of their chosen mean the attempt is doomed to fail before it has begun? Shadow's Rise is a dark fantasy containing strong elements of horror.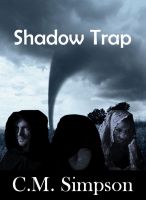 Shadow Trap
Exchanged by the gods, so he can better suit their purpose, thargramorg priest Gilzereet Urkhrist must now travel to the distant realm of Thargood in order to discover the Old One's prison and prevent his escape. With the Old One gathering power more quickly than before, will the support of the gods be sufficient to give them a chance to contain him?
Shadow's Fall
High Priest Urkhrist has settled to his task as the keeper of Beauwallin's prison, but something is wrong. Beauwallin stirs within his prison, and wizards, priests and sorcerers are being taken from Thargood's streets. Gilzereet must find out if the Old One is trying to escape, again, and try to find a way to defeat him, to succeed, where a pantheon of gods has already failed.