How Real Estate Agents Succeed In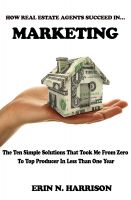 How Real Estate Agents Succeed In…Marketing
Who Else Wants to Sell Real Estate Like a Top Producer? In my first year as a Real Estate sales person I learned to go the extra mile with marketing to beat the odds and become a Top Producer. In my second year, I started training other agents to do the same. Now I am sharing with you the 10 SIMPLE solutions that took me from zero to top producer in less than one year. Learn the strategies to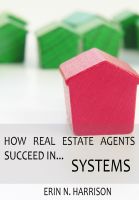 How Real Estate Agents Succeed In… Systems
Successful business owners know the key to earning, retaining and repeating the business of great clients is SYSTEMS. Following the same simple steps for every transaction made me a Top Producer within a year. Customize the steps I set out in this book and watch your profits grow, time free up and clients smile. Can you afford to wait another day? Buy your copy now and be more productive tomorrow.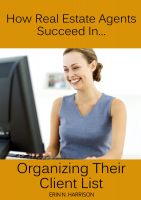 How Real Estate Agents Succeed In… Organizing Their Client List
You've just received your Client List from Title or your Broker, and you are excited. You are ready to go! You open the Microsoft Office Excel spreadsheet that is your Client List. Now what? Use this step-by-step illustrated guide to walk you through merging the contact information in your Client List into form letters, e-mails and more. Use this guide with Microsoft Office 2007, 2010 or 2013.