Dead Rednecks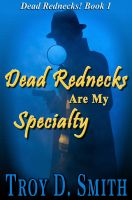 Dead Rednecks Are My Specialty
~A Mystery Short from award winning Troy D. Smith~ From the dark streets of Knoxville to the Smoky Mountains...dead rednecks are stacking up like cordwood. Ex-con Hoss Qualls and his eccentric brother Howard (who has watched too many Bogart movies) set out to prove their cousin Ivory's innocence in a murder case – a task that is complicated by the fact Ivory has killed in just such a way before.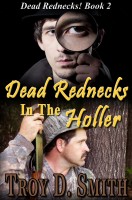 Dead Rednecks in the Holler
A new series of mystery shorts ~ In Book 2 of the Dead Rednecks! series, Private eye Howard Qualls, fearless paragon of justice, is on the case ... His brother Hoss returns to their hometown after learning his cousin Bucky has been shot dead in the woods, along with an old enemy from Hoss' criminal past. He's determined to get to the bottom of it – if his family doesn't drive him crazy first.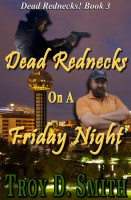 Dead Rednecks on a Friday Night
~ A mystery short from Troy D. Smith~ In this third story of the Dead Rednecks! series, Hoss Qualls doesn't take it kindly when a couple of thugs lean on his little brother Howard – it seems Howard's investigations are hitting too close to home for someone. Can Hoss solve the case despite the interference of his old enemies in the sheriff's department ... and the help of his bumbling brother?