Half-Breed Gunfighter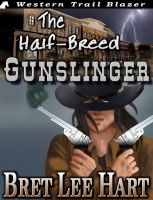 The Half-Breed Gunslinger
YA Novella - In 1860 there was more open range cattle in Florida than in Texas. It took a special breed of man to live there, and an even harder man to survive. Hunter James Dolin, half white and half Indian, was such a man. A gambler by trade and a gunslinger of necessity, Hunter attracted trouble wherever he traveled. But with his 2 Colt Walkers and Bowie knife, he could handle almost anything.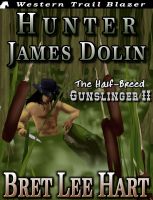 Hunter James Dolin
~ Novella ~ Spurred by revenge... Gunfights and gold... One man against the odds... Hunter James Dolin survived the revenge war of Myakka, FL, by killing those harming him and his loved ones – all but one. Hunted by the Army, the gunslinger seeks refuge in the swamps. Then word arrives of the location of the one that got away. A new battle of revenge begins as the hunted again becomes the hunter.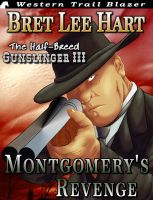 Montgomery's Revenge
~ A Western action adventure ~ Duke Montgomery is an Indian fighter – a hard-as-nails killer. When he learns his brother Richard is dead, killed by the Half-Breed Gunslinger, Duke goes on the hunt. Hunter James Dolin and the woman Helen travel deep into the Everglades to live in peace for a while. But trouble soon shows up. How many will die as Montgomery seeks revenge?