Kovak & Quaid Horse Mysteries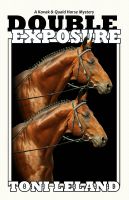 Double Exposure - a Kovak & Quaid Horse Mystery
A champion show jumper is replaced by a ringer, but the switch isn't discovered for months. Safe in the world of equine photography, ex-cop Kim Kovak thinks she's moved past the terror of a routine patrol that changed her life forever. A simple photo shoot catapults her into the middle of a dangerous theft ring. Old habits die hard and Kim goes after the truth with a vengeance.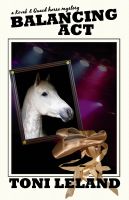 Balancing Act - a Kovak & Quaid Horse Mystery
A nasty scheme for revenge takes Kovak & Quaid on a roller coaster ride through professional jealousy and love-hate relationships in the world of talented and valuable performing horses.