Public Relations Help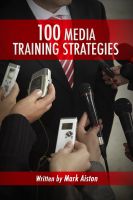 100 Media Training Strategies
100 Media Training Strategies. This is your Public Relations Help best friend. Become more media savvy and gain free positive publicity through the media.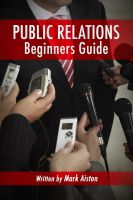 Public Relations - Beginners Guide
By
Mark Aiston
Series:
Public Relations Help
, Book 2. Price:
$12.99 USD.
Words: 6,230. Language: American English. Published: December 1, 2012. Category: Nonfiction
If you deal with the media at any level, it is crucial that you understand how the media operates. Mediainsider's Public Relations - Beginners Guide offers a detailed overview of the media and how it operates, how to identify a story about your business and how to promote that idea to the media in the hope of gaining free positive publicity. IT is an essential media training resource.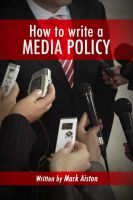 PR Media Training. How to write a media policy.
PR Media Training. How to write a media policy. Do you know what to do during a public relations disaster? Are your staff trained to deal with a media crisis? Do you know how to set up a media conference and conduct a media interview? Has your media spokesperson had media training? If you answered No to any of these questions, you need a media policy for your business. Remember: Be prepared.