The Colony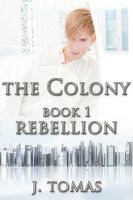 The Colony Book 1: Rebellion
In the Colony, Aine's life was decided at birth. The girl next door is his Other, whom he will marry one day. As long as he continues to take his pills, life will be good and he will be safe. But when he accidentally drops one, he learns he has feelings for Kyer, his best friend. Another boy.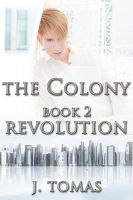 The Colony Book 2: Revolution
Aine and Kyer escaped the Colony, but it doesn't take long for them to tire of living outside its walls. Aine decides to return and, as the next Overseer, bring about some much-needed changes. But breaking back in proves even harder than breaking out. They must dodge Officers, evade Monitors, and convince the people they deserves better. Will anyone listen?