Upstaged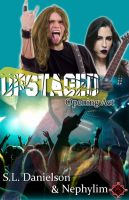 Upstaged: Opening Act by S. L. Danielson and Nephylim
Erik is lead singer with The Von, an up and coming grunge band. He's a big, brash American with the world at his feet and is so far in the closet he's in Narnia. Then along comes snarky Brit, Asher and turns his world on its head. Well and truly upstaged, can Erik overcome his fear and is Asher just too damaged to be saved?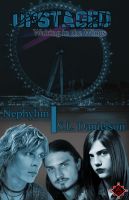 Upstaged: Waiting in the Wings
The Von are on their way up but their dream tour throws up the issues and insecurities of those left behind. And then there's the mysterious stranger who seems to delight in torturing the hapless members of The Von by snapping them in compromising situations and sending them back to their boyfriends back home.