Shattuk Downs Novels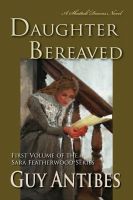 Daughter Bereaved
When Sara Featherwood's mother dies, her sixteen-year-old life is thrown into turmoil at Brightlings Manor in a remote district of Shattuk Downs. Life becomes worse when her widower father, the Squire, sets his roving eye on her best friend. Sara escapes to the Obridge Women's School. Her education is complicated by spies, revolution and to top it all off, her best friend becomes her worst enemy.
Daughter Disinherited
Sara Featherwood is thrown out of her childhood home and now faces life on her own terms at age seventeen. Life's problems intensify as Sara learns about family secrets which threaten to disrupt her life. It's up to Sara to fight resurgent political turmoil back home. She literally has to do battle to save her family and her beloved Shattuk Downs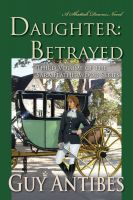 Daughter Betrayed
Sara Featherwood trip to spy in a rival country is not what it seems and as the secrets of the true purpose of her trip unravel, she must escape through hostile territory with vital secrets, but as she does, she finds herself drawn back to Shattuk Downs and must return to confront awful truths about those close to her.