Behold the Eye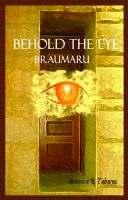 Behold the Eye: Braumaru
Ancient civilizations, mysterious legends, dream travel, and worlds beyond normal view form the backdrop for this inspired and otherworldly exploration of love, friendship, and the magic of the dream world. Dream-like in its unfolding, vivid in its suspense, and thrilling in its action; this story is a passionate tale of hope and optimism. Braumaru is Book 1 of the Behold the Eye trilogy.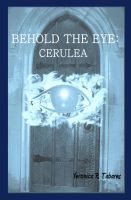 Behold the Eye: Cerulea
The veils between worlds thin and finally lift, and those with the ability to dream travel can journey far and wide, though they risk becoming lost, or worse. Such is the premise of Behold the Eye: Cerulea, by Veronica Tabares, a lyrical adventure spun from part daydream, part night dream, and just a pinch of nightmare.Cerulea is Book 2 of the Behold the Eye trilogy.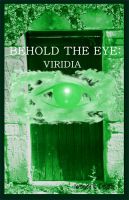 Behold the Eye: Viridia
The final book in the Behold the Eye trilogy, author Veronica R. Tabares raises the stakes for Vickie Sutton, a levelheaded, yet adventurous girl caught between two worlds, where she learns friendship is the same in any land. Magical, sublime, and delightfully entertaining, this conclusion is what readers have come to expect from a masterful and gripping young adult storyteller.