The Masters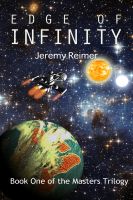 Edge of Infinity
Edge of Infinity is the story of the pilots and crew of the Pegasus, a space-bound carrier designed to project humanity's power and influence throughout the galaxy. The Pegasus is on a mission to retrieve an ambassador when suddenly they are attacked by a mysterious new alien species.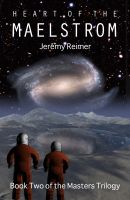 Heart of the Maelstrom
Heart of the Maelstrom is the second book in the Masters Trilogy. The creators of the Deathspawn come to Earth, but are they here to destroy, or for some other reason? The crew of the UNIN carrier Pegasus soon find themselves facing this new foe head-on, but can they match their enemy's advanced technology?