The Gray Tower Trilogy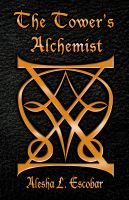 The Tower's Alchemist (The Gray Tower Trilogy, #1)
Wizard Vs. Nazi Warlock Vampires. It's a very different World War II. The Nazis have unleashed occult forces throughout Europe and the Allies are forced to recruit and employ wizards to counter their attacks. Among them is the battle weary spy, Isabella George, who accepts one final job-extract a deadly warlock before his alchemical weapon devours the continent.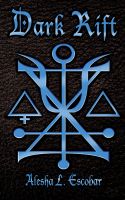 Dark Rift (The Gray Tower Trilogy, #2)
In a World War II where Nazi warlocks battle with Gray Tower wizards in the streets of Europe and in the shadows, the Gray Tower issues an order: Kill the Time Wizard known as the Drifter. Tower-trained alchemist, Isabella, can't go through with it, because it hits too close to home. And, if she doesn't choose the right allies, the Time Wizard may fall into far more sinister hands.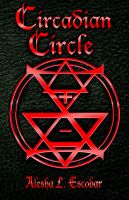 Circadian Circle (The Gray Tower Trilogy, #3)
Nazi warlock vampires, a rampaging Black Dragon, Vatican wizards, demonic corruption, and a Time Wizard gone mad. In this gripping, action-packed conclusion to The Gray Tower Trilogy, things go to hell in a hand basket -- and the world will never be the same.