Nick Walker, U.F. Marshal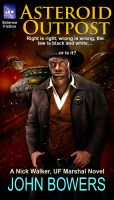 Asteroid Outpost
Fresh out of the UF Marshall training center, Nick finds they didn't teach him the real scoop. Law enforcement is in shambles and the private security firms are filling the void. Trouble is, they are worse than the criminals.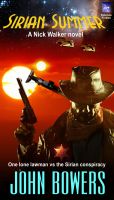 Sirian Summer
As the Sirian Confederacy is born, civilization loses ground. Can rookie U.F. Marshal Nick Walker really make a difference? Or will he be buried under the weight of political upheaval, like the man he was sent to replace?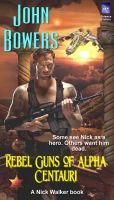 Rebel Guns of Alpha Centauri
When the Star Marines defended the town of Trimmer Springs on Alpha Centauri 2, Nick was a hero to the residents. Now he's back as the Federation's Marshal for the area. But some don't see Nick as a hero. In fact, they'd prefer to see him dead.