The Lazy Designer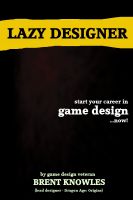 Lazy Designer
Practical advice on starting a career in the video game industry and improving your design skills. This is your opportunity to learn from the lead designer of such commercial and critically successful video games as Neverwinter Nights and Dragon Age: Origins. Discover how the author started his career, the pitfalls he encountered and how he overcame them.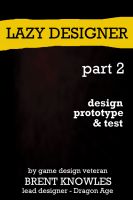 How To Make The Next Game
Practical advice for designers already working in the games industry and wishing to hone their skills as well as for those aspiring to such a career.