The Strangers' Universe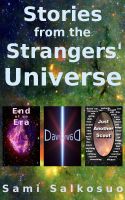 Stories from the Strangers' Universe
This is a collection of three stories, in chronological order, from the Strangers' Universe: End of an Era, Dawn to Dawn and Just Another Scout. End of an Era tells a story of a vast battle long ago, Dawn to Dawn follows a miner named Nick during a single day and night when everything changes and Just Another Scout tells about Alex who is on a scout mission five years after the Revelation.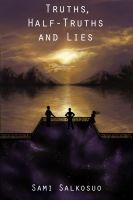 Truths, Half-Truths and Lies
In early 1947, a long-awaited message finally comes and the meeting between Commander Johnson and aliens, the Greys, is scheduled in Roswell, New Mexico. The meeting, and the deal made there, are the first steps on a journey that takes the Commander through the great conspiracy, over a thousand years to unified Earth, to distant worlds and through the first portents of a great war.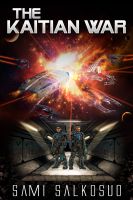 The Kaitian War
For a thousand years, Commander William Johnson has guided the humans toward joining the Coalition, an alliance of advanced civilizations in the galaxy. Soon after they finally do, the Kaitians--the servant species of the long-extinct Hwzeenn--launch an all-out assault against other species in the galaxy with only one goal: extermination.