Common Sense Finances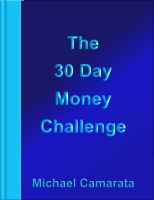 The 30 Day Money Challenge
Taking charge of your financial future means being willing to make personal sacrifices. Making small sacrifices today can prevent huge financial disasters in the future. Are you willing to do what it takes to get your finances back on track? Then you're ready for The 30 Day Money Challenge.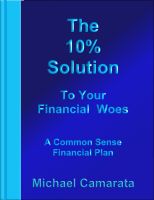 The 10% Solution to Your Financial Woes
The 10% Solution is a simple, common sense financial plan to help you cover your basic needs, get ahead on your expenses, eliminate your debts and build your savings for the future. Includes the bonus book: The 30 Day Money Challenge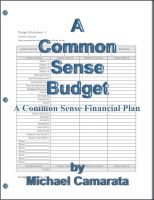 A Common Sense Budget
Creating a budget, despite what some others would have you believe, is simple and straight forward. Furthermore, it will end a lot of headaches and financial troubles. Everyone should have and follow a budget. A common Sense Budget walks you through the steps of creating your budget. Included in this package are The 10% Solution and The 30 day Money Challenge.