Party of Five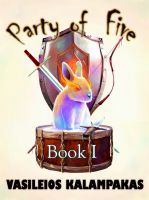 Party of Five
Pirates, a fiery magical bunny, rastafari elves and two princesses in exile, plus a retired thief, an aspiring bard, and an awkward sorcerer alongside flying ships, off-worlders and dimensional portals. How do all these mix together? They usually don't but when they do, they tend to explode. "Party of Five" is the first book in a series of fantasy novellas by the same name.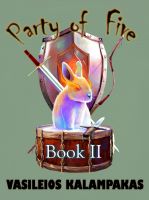 Party of Five - Book II
Ned, Winceham, Lernea and Parcifal, along with Theo and Bo the bunny finally reach Tallyflop atop a giant oak floating in space in search of Theo's people. They'll have a touch of bad luck with what passes as law in a truly neutral pirate haven and before they know it, Theo goes missing, the crystal has been stolen and Bo abducted.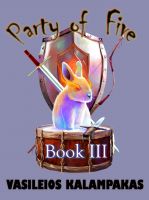 Party of Five - Book III
Lernea, Theo and Bo have gone missing falling through a void vortex after destroying the Ygg infestation in Tallyflop. Ned, Winceham and Parcifal are brought to Rampatur City, a Human League sovereign state, where they must navigate through a political maze armed with nothing than good will.