Chastity Flame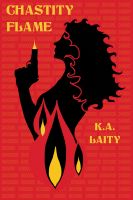 Chastity Flame
Move over James Bond! Chastity Flame works for a nameless organization. You won't hear about the work she does either. She loves her job as a secret government operative. She foils criminal masterminds, travels the world, and finds new lovers in every city. Saving the world is hard work but will she risk the security of her country for some really wild sex . . . and the possibility of love?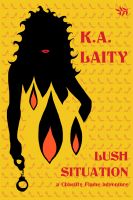 Lush Situation (A Chastity Flame Adventure)
Chastity Flame is back and hotter than ever. She's sworn off meeting her irresistible colleague Damien, but how long can they really stay apart? Maybe a broken heart will make it easier to bury herself in work – and kick a few asses.