Chick-Lit Collection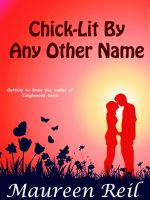 Chick-Lit By Any Other Name
In a place called Tanglewood, there are eighteen amusing and intertwining short stories that focus on various women who share a humorous attitude. We start with Jane, whose live-in boyfriend is named Jason and he wants a pet. But is there room in her world for two dogs? And we end with a widow, who becomes a 'Cougar' when she gets involved with a much younger man. But will everyone else approve?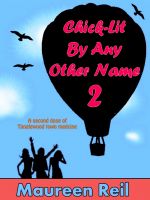 Chick-Lit By Any Other Name 2
Six degrees of separation just got smaller in these eighteen, amusing short stories. We return to Tanglewood town and reconnect with the ladies where funny, intertwining tales follow on a couple of months from our previous visit. We start with Jane and her new boyfriend.But will Leo turn out to be too much of a dog to handle? And we end with the 'Cougar', but will she find a cub to curl up with?