Darkroom Saga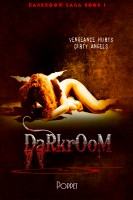 Darkroom
A religious psychological horror. Shauna is abducted and tortured by the Angel of Vengeance. He gives her wings and purifies this dirty angel, then ruthlessly stalks her and makes her fall for him all while systematically murdering off his competition. Redemption and salvation is fraught with confusion, pain, love. Graphic: Adults Only. Contains: Sex, Nudity, Violence, Strong Language.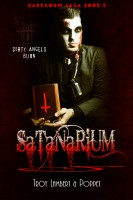 Satanarium
Preacher John is ready to beat the devil out of you. In his Satanarium he strives to deliver you from evil. This is a war against Satan, one he doesn't intend to lose. Behind the scenes of humdrum monotony is the harsh reality of religion, up close and personal with the God of the Old Testament. He claims to be merciful, but that remains to be seen. This is a visceral, violent, and vivid journey.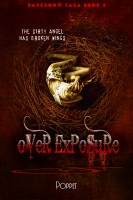 Over Exposure
Abducted from a hospital ward, Shauna is smuggled around the world to a religious compound in Utah. The zealous leader of a worldwide cult not only indoctrinates her, dedicating her to his cause and ensuring she's pregnant within weeks of her arrival, but also subjects her to unparalleled cruelty, smiting anyone who stands between him and his acquisition. This is visceral religious horror.