Legends of Winatuke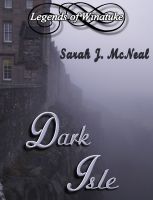 Dark Isle
Special intro price for the 1st novel of the series. The legend begins when love and evil collide... Jade's mother Mahara, malevolent queen of the Dark Isle, holds Prince Gabriel prisoner in the dungeon. Jade cannot help falling in love with the whimsical Nimway prince whose magic lies in his voice. But time is running out for the prince. Will all of Winatuke fall beneath Mahara's evil rule?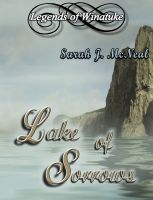 Lake of Sorrows: Legends of Winatuke
The legend continues with a curse...a quest...and undying love. Hawk is a troubled man with a secret. Emma is a burned-out doctor weighed down by emotional baggage. Can they forget their past long enough to save Hawk's brother, Peregrine, from dying beneath the curse of the Lake of Sorrows? Or will the secrets hidden within the Lake of Sorrows swallow them all under its evil enchantment?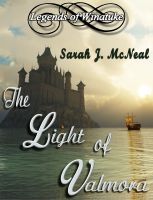 The Light of Valmora
A Quest...Love...Sacrifice... To free his father, Falcon must find the legendary Light of Valmora, hidden in a dark place—under the witch's feet. He falls in love with Izabelle, the Gypsy woman who loves his brother. Izabelle is torn between her first love and growing feelings for his brother. Will anyone survive the quest for the enchanted light or the wicked witch queen of the Dark Isle?