The Books of Kherishdar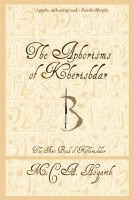 The Aphorisms of Kherishdar
For the Ai-Naidar, caste and tradition are not the shackles that imprison the spirit but the silences that make sense of the music of their lives. The Aphorisms of Kherishdar collects 25 short tales about what it is to have an Ai-Naidari soul: to find comfort in tradition, law and structure; to revere interdependence over individualism; to know one's place... to always have one. Illustrated.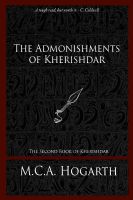 The Admonishments of Kherishdar
In Kherishdar, when a person commits a crime, they become their sin.... Suicide. Rape. Child Abuse. Addiction. Twenty-five crimes. Twenty-five stories. Twenty-five narrators... and one minister over them all, to judge, convict and Correct the faulty: the priest who serves Shame. Companion volume to The Aphorisms of Kherishdar.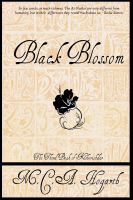 Black Blossom
In this sequel to The Aphorisms of Kherishdar and The Admonishments of Kherishdar, the gentle Calligrapher is sent to succor the broken priest of Shame. Will he be in time to rehabilitate one of the empire's greatest assets? And what will happen in the House of Flowers? A genteel, conversational fantasy of society, culture... and the perversions that threaten them.