Spots the Space Marine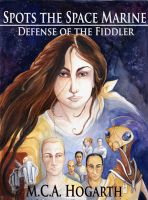 Spots the Space Marine: Defense of the Fiddler
Pollyanna meets Starship Troopers in this web serial about a 30-something Marine called out of retirement to join the war against the crabs. But shattered morale is the least of her company's problems, and their survival may hinge on an unlikely friendship forged between an alien weapons designer and a mother-turned-warrior….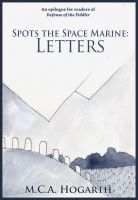 Spots the Space Marine: Letters
An epilogue to the novel Defense of the Fiddler told in the form of letters from Travis "Claws" Walker. Contains spoilers for the novel, and hints of what may be to come...