Aiyela the Space Gypsy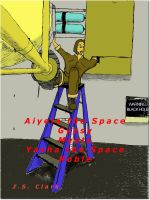 Aiyela the Space Gypsy Meets Yasha the Space Noble
Life is tough when you're a fourteen year old girl. It's even tougher when a quick joyride in your mom's spaceship leaves you stranded light-years from home. But with the help of a well connected space Lord, Aiyela might have a big push in the right direction. If only she only she can land a job, land her ship without exploding, and generally not embarrass herself.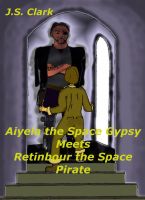 Aiyela the Space Gypsy Meets Retinbour the Space Pirate
After meeting lord Yasha, life was starting to look bright when Aiyela decided to take a shortcut on a cargo run. The next thing she knows she's being chased by a Frankensteinian ship, and falling into the hands of a blood-thirsty pirate captain! Between her wits and her shiny new All-Tool, she might make it out alive. If her mouth doesn't do her in first.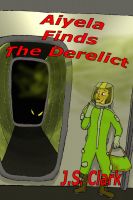 Aiyela finds the Derelict
A suspicious distress signal pulls fourteen year old, mechanical genius, and socially inept girl, Aiyela off course to investigate a frigate without a crew, drifting in space, with the unknown lurking in its cargo holds. What looks like wasted time doing a good deed, may turn out to cost more than Aiyela bargained for when she finds out someone else is looking for the ship too.