Lake People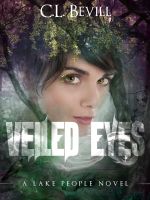 Veiled Eyes
Anna St. Thais has always wondered who she was; an orphan or abandoned child. As she travels to New Orleans she quickly realizes that the dreams she's had of a strangely attractive man are very real and that he has a strong psychic connection to her. She finds the the enigmatic Lake People and there she will unravel the mystery that is her life.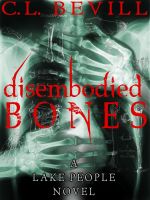 Disembodied Bones
Leonie Simoneaud was once one of the elusive Lake People, Acadian descendants in Louisiana with odd psychic powers. As a thirteen year old she rescued a child from a maniacal pedophile. Consequently she was shunned by most of the Lake People for imperiling them to the external world. As an adult she has been targeted by another madman, for a reason that has everything to do with that rescue.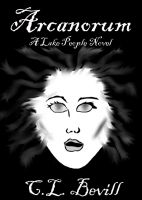 Arcanorum: A Lake People Novel
Jane is a woman without a past. She wakes up in the back of a car with handcuffs on her wrists, with a man intent on doing her harm. She escapes, but into the murky underworld of New Orleans. A mysterious man shadows her and strange memories tantalize her.