Strange Bedfellows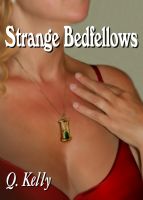 Strange Bedfellows (Book 1 of the Strange Bedfellows Series)
What happens when the queen of the ex-gay movement decides to come out of the closet? The person who helps Frances Dourne with this enormous task is a call girl Frances hires. A call girl with a secret of her own. Can they learn to trust each other enough to find the love they seek in each other's arms?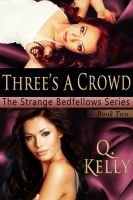 Three's a Crowd (Book 2 of the Strange Bedfellows Series)
Carol Thomas is shocked when her fiance announces that he's gotten back in touch with a college buddy named Ennis Evans, and she's up for a threesome. Carol shoves aside her misgivings and tentatively agrees. However, many things aren't what they seem on the surface, and just what is Ennis's connection with Washington's most infamous call girl, Elena Marie Elise?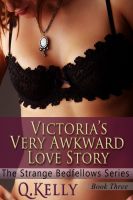 Victoria's Very Awkward Love Story (Book 3 of the Strange Bedfellows Series)
What started as mere curiosity on Victoria Dourne's part has developed into much more. She and Felicianna Grey have been chatting online a few months, and Felicianna thinks Victoria is a twenty-five-year-old secretary from Chicago, not the eighteen-year-old girl she is. Felicianna is horrified when Victoria confesses all. Can Victoria persuade Felicianna to look past age and circumstances?