Mystics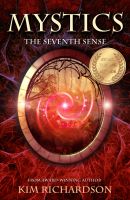 Mystics #1: The Seventh Sense
By
Kim Richardson
Series:
Mystics
. Price: Free! Words: 81,550. Language: English. Published: August 20, 2013. Category: Fiction
The world is brewing with the threat of an invasion of demons from another world. Fourteen-year-old Zoey is a street-savvy orphan, careful to live life under the radar, because of a powerful secret. But her life changes forever when she's recruited by a mysterious society called The Agency, a group of people that control the balance between monsters and humans.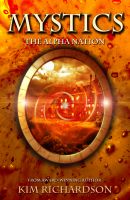 Mystics #2: The Alpha Nation
By
Kim Richardson
Series:
Mystics
. Price:
$3.99 USD.
Words: 69,320. Language: American English. Published: January 14, 2014. Category: Fiction
As Zoey starts her second year in the Operative program, she soon discovers the mirror-port matter transfers and borders which protect the Hives have been poisoned by a mysterious black oil, and the only safe haven for the Sevenths is on the verge of being overrun by evil mystics and Alphas. To save the Hives, Zoey and her friends must find a cure for the black oil before the Hives are destroyed.