Lords of the Abyss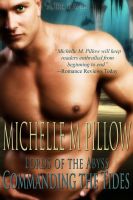 Commanding the Tides (Lords of the Abyss II)
Iason the Hunter doesn't understand why the woman he's trying to save seems insistent he help anyone but her. It would seem a watery grave isn't the only thing threatening his new charge's life.To try and save her from her illness would mean possible disgrace and being banned from ever swimming in the ocean again. What else can he do? From the first moment,she commanded his heart.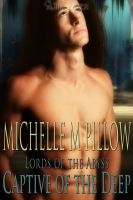 Captive of the Deep (Lords of the Abyss 3)
Merman Rigel the Hunter has prayed for an end to his people's curse. Immortality has come with a high price--loneliness. When a beautiful human female--Lyra Harne--is thrown into the ocean, her fate is in his hands. Unable to deny her, he saves her, but at what cost? Living in the lost city of Atlantes, women are rare and this sexy mortal is more than this hard up warrior can resist.