Harry the Hamster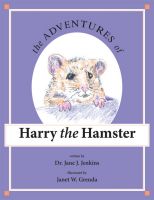 The Adventures of Harry the Hamster
Children will love these two charming stories about Harry the Hamster. The beautifully illustrated stories take you on a "Wild Rampage" and show you how much Harry LOVES chocolate! Appropriate for ages 3 and older. Makes a perfect Easter story.
The Further Adventures of Harry the Hamster
Join Harry and his friend, Mouse, as they find all sorts of ways to play. They play hide & seek and jump on hollow logs, and have a perfect day of play! For ages 3 to 8. Makes a perfect Easter story.