Shiftwork, Fatigue and Safety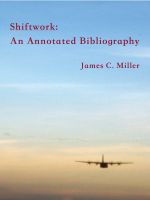 Shiftwork: An Annotated Bibliography
This book is an annotated bibliography with more than 680 references. The primary purpose of the book was to gather relevant literature from databases with comprehensive coverage. The references cited herein address the design of shiftwork schedules and the effects of shiftwork on safety, health and human performance in many work environments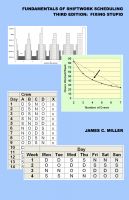 Fundamentals Of Shiftwork Scheduling, 3rd Edition: Fixing Stupid
This book is for shiftwork schedulers and for teams involved in fatigue risk management systems (FRMS) for 24/7 operations. The book covers shift lengths from four to 24 hours, and numbers of crews from one to five. Shift plan examples include 4-, 6-, 8- 12- and 24-hour shift lengths, split-crew plans, a plan for part-time workers, and eight-plus-twelve-hour shift length combination plans.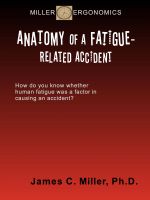 Anatomy of a Fatigue-Related Accident
How do you know whether human fatigue was a factor in causing an accident? The fatigue scorecard, scoring procedures and basic information about sleep, circadian rhythms and fatigue described here will help you decide. Seven fatigue indicators explained that raise "red flags" with respect to the likelihood that human performance may have been impaired by fatigue at the time of a mishap.