Yorkshire Genie and Ghosts.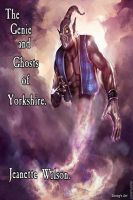 The Genie and Ghosts of Yorkshire.
When their parents win a fantastic holiday cottage in Whitby, the most haunted resort in England, it signals the start of magical mayhem for twins Luke and Paige. A long hot summer lies ahead, so when they accidentally disturb an angry Genie, and meet a couple of friendly ghosts, there is never a dull moment. Mystery,adventure and danger are never far away.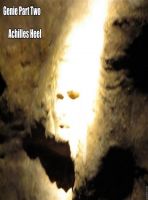 Genie Part Two Achilles Heel.
Follow on to Genie and Ghosts of Yorkshire, which is free on Smashwords. The necessity for Genie to transform twins Luke and Paige into mermaids is having repercussions. The normally serene Saltwick Bay has become a media circus, a place where ghost's can no longer haunt in peace. Genie's action had saved their lives, but they had been caught on camera, and the devious have arrived.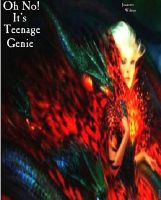 Oh no! It's Teen Genie
Third in the series; remember the first is now free.----Twins Luke and Paige are faced with another magical adventure when Genie's nephew arrives and is placed under their supervision. He is equipped with super powers that he is not supposed to use. However, once he is out of Uncle's range Teen incurs the wrath of the long dormant Dracula. They soon discover that it was not a wise thing to do.