Making Handbags Out Of Recycled Materials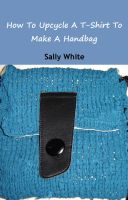 How To Upcycle A T-Shirt To Make A Handbag
In this book I will show you how to turn a T-shirt garment into a handbag!!!! All you need is a basic knowledge of knitting (knit stocking stitch) and be able to stitch a few straight seams etc. Full pattern and instructions included.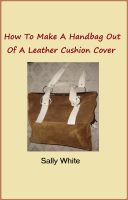 How To Make A Handbag Out Of A Leather Cushion Cover
In this book I will teach you how to make a leather handbag out of a leather cushion cover! Full instructions and pattern included in the book. This is easier than it looks and you will end up with a totally unique handbag that none of your friends will own…..