Oaklayne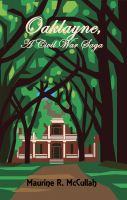 Oaklayne, A Civil War Saga
The year is 1860. Conflict threatens to dissolve the country if North and South cannot peacefully settle their differences. The calm serenity of plantation life at Oaklayne is suddenly replaced with passionate friction between family members, as each person struggles their way through perilous situations they encounter during a very difficult time in our nation's history.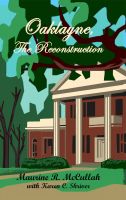 Oaklayne, The Reconstruction
The American Civil War is finally over, but the turmoil of a nation embroiled in a passionate struggle for civil rights has only just begun. Oaklayne Plantation is in ruins, a stark reflection of the condition of a once prosperous country and her families who have been torn apart by war. Was anything gained by the deaths of so many Americans? Is all hope for restoration gone?