The Jack Trader Adventures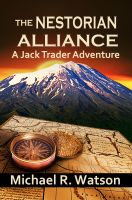 The Nestorian Alliance
The location of Noah's Ark has been an intriguing mystery. 1952,an amulet has been discovered at the Denver Museum with clues to its true location. Jack prepares to follow the clues to Turkey. Stalin also hears about the amulet and sends an agent to the U.S. to retrieve it so he can find and destroy the Ark. The Nestorian Brotherhood have protected the Ark for centuries. They are prepared.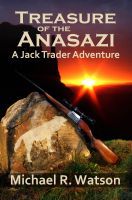 Treasure of the Anasazi
It is 1953. The Anasazi are in extreme danger deep within the Restricted Area of Mesa Verde. Unless Jack Trader can stop treasure hunters from discovering and destroying their village, the Anasazi will take matters into their own hands. They are the 'coyote people," able to transform with deadly consequences.