Trang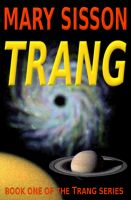 Trang
By
Mary Sisson
Series:
Trang
, Book 1. Price: Free! Words: 116,380. Language: English. Published: February 14, 2011. Category: Fiction
It's 500 years in the future, and humankind has finally made contact with alien species, thanks to the opening of a bizarre portal near Titan. Philippe Trang is in charge of Earth's first diplomatic mission to the aliens. He must keep both humans and aliens in check as he uncovers layer after layer of dangerous mystery in this sci-fi adventure!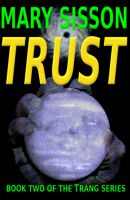 Trust
By
Mary Sisson
Series:
Trang
, Book 2. Price:
$4.99 USD.
Words: 111,850. Language: English. Published: May 30, 2012. Category: Fiction
"This will definitely be a series to keep up with." — Futures Past and Present. The strange and powerful Magic Man has single-handedly conquered the Cyclopes planet. Now, in the second book in award-winning writer Mary Sisson's Trang series, Philippe Trang must prevent the Magic Man from destroying the aliens who the shape-shifter dominates but cannot begin to understand.