Sisters of the Soul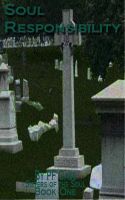 Soul Responsibility: Sisters of the Soul: Book One
Ceara Fennessy is thrown into the world of the supernatural when an unknown assailant leaves her for dead. She recovers from a coma only to discover that she is haunted by Harvey, a murder victim who insists that she help him find justice, and Nora, a ghost connected to Ceara's soul across the ages. Together, they have to find her attacker and Harvey's killer before the death toll climbs.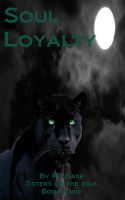 Soul Loyalty: Sisters of the Soul Book Two
Ceara is having a very bad year. A serial killer is leaving victims to frame the local vampire family and she is called in to help. She can't remember her past lives, but others can. The trick will be staying alive long enough to answer for past sins and sort through her feelings for Dominic, the alluring master vampire and Colm, the openly hostile but incredibly sexy alpha.
Soul Dependents: Sisters of the Soul Book Three
Ceara has made mistakes. As a necromancer, her past mistakes come back to haunt her. Haunted by the specter of a toddler and a growing number of silent ghosts that she can't control, she has one chance to get it right. As the people she loves begin to fall under sleep spells, she is flooded by past life memories that she is not able to ignore. She must restore her soul to save them all.